Critical illness insurance is an important form of protection that can provide financial security if you or a family member become seriously ill.
With so many providers out there, it can be difficult to decide which company is best for you. To help make the decision easier, we've compiled a list of 6 companies that offer critical illness insurance coverage.
Read on to learn more about each company and their offerings so you can make an informed decision about protecting yourself and your loved ones.
1) Blue Cross Blue Shield
Blue Cross Blue Shield (BCBS) is one of the most popular health insurance companies in the United States, and they also offer a comprehensive critical illness insurance policy.
This plan covers illnesses such as heart attack, stroke, and certain types of cancer, as well as less serious medical conditions like kidney failure, organ transplantation, and end-stage renal failure.
The BCBS policy covers a variety of treatments for each illness and pays out a lump sum if you are diagnosed with a covered condition.
It also covers costs associated with hospital stays, emergency medical care, and other medical treatments related to the illness.
With BCBS, you can also add riders to your policy that cover additional costs related to critical illness. These riders include things like home health care, hospice care, and prescription drug coverage.
BCBS is a great choice for those looking for comprehensive coverage of their critical illness needs.
2) Cigna
Cigna offers a critical illness insurance policy that can provide you with financial protection if you're diagnosed with a critical illness.
This policy can help cover expenses such as copays, coinsurance, deductibles, and other out-of-pocket costs related to treatment. The policy also pays a cash benefit when you are diagnosed with an eligible illness.
The coverage offered by Cigna is designed to supplement your existing medical coverage and provide you with additional protection. Cigna's critical illness plan is available for individuals, families, and businesses.
With the family plan, a family of four can receive up to $50,000 of coverage.
The policy includes coverage for cancer, heart attack, stroke, kidney failure, organ transplant, coronary artery bypass surgery, and more.
Cigna also offers a range of optional riders that provide additional coverage such as accident and disability income protection.
If you're interested in getting critical illness insurance from Cigna, you can get a quote online or contact them directly to discuss your options.
3) Aetna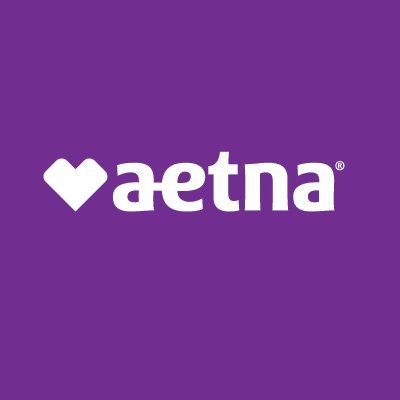 Aetna is one of the largest health insurers in the United States. They offer critical illness insurance coverage to individuals, families and employers.
This type of insurance helps to cover the costs associated with a serious illness, such as cancer, heart attack, stroke or a major organ transplant.
It can help to pay for medical bills, lost wages, and other expenses that may arise from an illness.
Aetna's critical illness insurance is designed to provide financial protection during a time when you are likely facing some of the toughest decisions in life.
The policy offers coverage for a range of illnesses, including cancer, heart attack and stroke, as well as many others.
Aetna also provides additional services that can help those with critical illnesses manage their condition, such as access to specialists, health care navigators and disease management programs. These services can help you stay informed about your condition and make the best decisions for your health.
In addition to providing coverage for critical illness insurance, Aetna also offers supplemental coverage for hospital stays, doctor visits, prescription drugs and other services.
If you are looking for an insurer that provides comprehensive coverage for critical illnesses, Aetna may be a good option. With its broad range of services and products, Aetna can help you protect yourself and your loved ones during an illness.
4) UnitedHealthcare
UnitedHealthcare is one of the largest and most respected healthcare companies in the United States, offering a wide range of health insurance plans to suit the needs of individuals and families.
UnitedHealthcare also provides critical illness insurance coverage, which is designed to provide financial assistance to individuals and families who are diagnosed with a life-threatening illness.
Critical illness insurance policies from UnitedHealthcare can be used to help cover medical costs, including hospital stays, specialist visits, prescription medications, physical therapy, home health care and other services related to your diagnosis.
Additionally, depending on your policy and provider, you may also be able to receive a lump sum payment upon diagnosis.
This money can be used to cover other expenses such as living expenses, transportation costs, child care or even funeral expenses.
UnitedHealthcare's critical illness insurance policies are designed to be flexible and customizable to your needs.
You can choose the amount of coverage you need, select the best plan for your situation and get the peace of mind that comes with knowing you have coverage for a serious illness.
5) Kaiser Permanente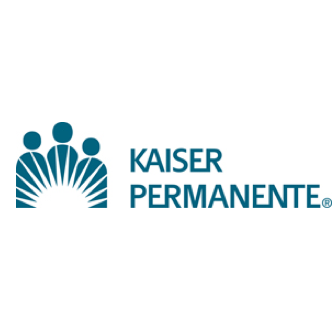 Kaiser Permanente is a leader in providing quality health care, including critical illness insurance.
Kaiser Permanente's critical illness insurance offers several different levels of coverage for a variety of illnesses, including cancer, heart attack, stroke, and organ transplants.
The coverage includes financial protection to help cover the cost of treatment and other related expenses that may arise during the recovery period.
Kaiser Permanente also provides coverage for long-term care and disability should the illness become disabling.
The plan covers any out-of-pocket costs not covered by the patient's major medical insurance plan. Additionally, it also includes an annual wellness visit to help monitor and prevent any complications or further developments with the illness.
6) Humana
Humana is an insurance provider with a long history of providing comprehensive coverage to its customers.
They offer a variety of plans that cover critical illness, including their "Personal Choice Plan", which offers coverage for a wide range of serious illnesses, such as cancer, stroke, heart attack, and kidney failure.
Humana also provides coverage for mental health and substance abuse treatments, including inpatient hospital stays, visits to a mental health professional, and medications prescribed for those treatments.
They also have the "Healthy Outcomes Program", which gives customers access to preventive care services and discounts on various health products.
In addition to providing coverage for critical illnesses, Humana also offers health-related programs and services designed to help customers take proactive steps to improve their overall health and well-being.
These include online tools and resources, programs aimed at helping customers manage chronic conditions, and more.
Overall, Humana provides comprehensive coverage for critical illness, and a range of other health-related services and resources that can help customers stay healthy and happy.